Obstacle Courses
for Rent
We provide large inflatable slides, as well as inflatable play areas. An inflatable obstacle courses provide greater interaction and can be a great opportunity for kids to race against each other and get a lot of energy.
Obstacle courses are often compared to bounce houses, but they offer more interaction for children. These are ideal for teens to race against each other on the obstacle course to see who's the fastest.
To ensure extra durability, our Interactive Obstacle Courses have reinforced seams to ensure they're strong. Your visitors will be able to enjoy endless hours of twisting, turning climbing and having fun. Slides ! Our games are also known as Obstacle Courses, which are true crowd pleasers and are a lot of fun for All Ages.
Apart from entertainment The inflatable obstacle course helps the children to learn and it can be used to help your child develop their interactive abilities. It is possible to use the inflatable obstacle course for your indoor gatherings and also encourage your children to take part of a variety of activities. The inflatable obstacle course is available in different sizes and types to allow children to compete against each other or jump through hoops, and climb over the obstacles. It's perfect to have fun with your children.
There are many sizes and designs to choose from when it comes to inflatable obstacle courses. This colorful structure will attract children and make your party an absolute success. It is possible to purchase a 35 foot obstacle course and a bigger inflatable obstacle courses that are available in 40 feet and 65 feet also. In the majority of inflatable obstacle course two children are able to compete together and pass the various obstacles.
The 65-foot inflatable obstacle castle offers different activities like climbing, various kinds of push through, crawl through, race platform, and slides as well.
35ft Monster Obstacle course rental
from $329.00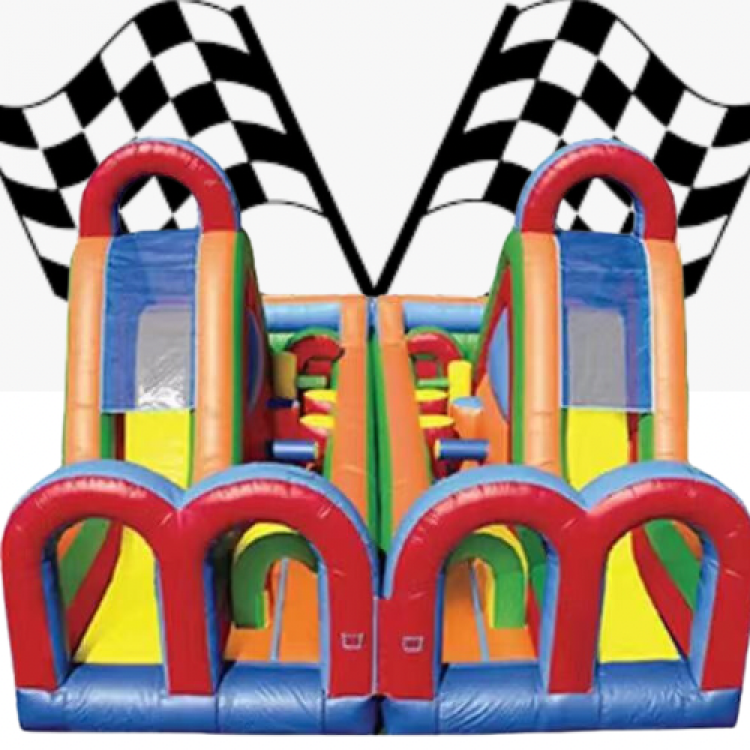 Twin Obstacle Course
from $450.00
50ft Cautionary Tale
from $499.00