Water slides and water rides are an ideal way to cool down on a hot summer day! Have fun and get wet by going on these fun water slides , rentals, and bounce houses.
Rentals of water slides are amazing fun. They're fast and you cool off quickly. Kids will be lining up in the corners to have the chance to ride down these enormous, fun and bright slides. Renting a water slide only requires electricity and water hook-up. We're able to bring the cord and hose in the event that it's within a 50 foot distance.
There are many choices for small and large water slides. Make sure you pick the appropriate one for your child's age and number of guests. Most slides can hold up to 10-20 people, provided they're willing to wait a little. Littler children might be scared of the taller slides however, all of our slides are safe for everyone since they're equipped with edge walls , and many of them feature a net at the top to deter curious children from climbing on top.
We will secure our slides using stakes or sandbags, so that they're secure and safe even in light winds.
We're sure that no matter which water slide you rent you'll be delighted and will want to rent it again!
13x22 Deep Sea 3n1 bounce house with slide and pool rental
from $239.00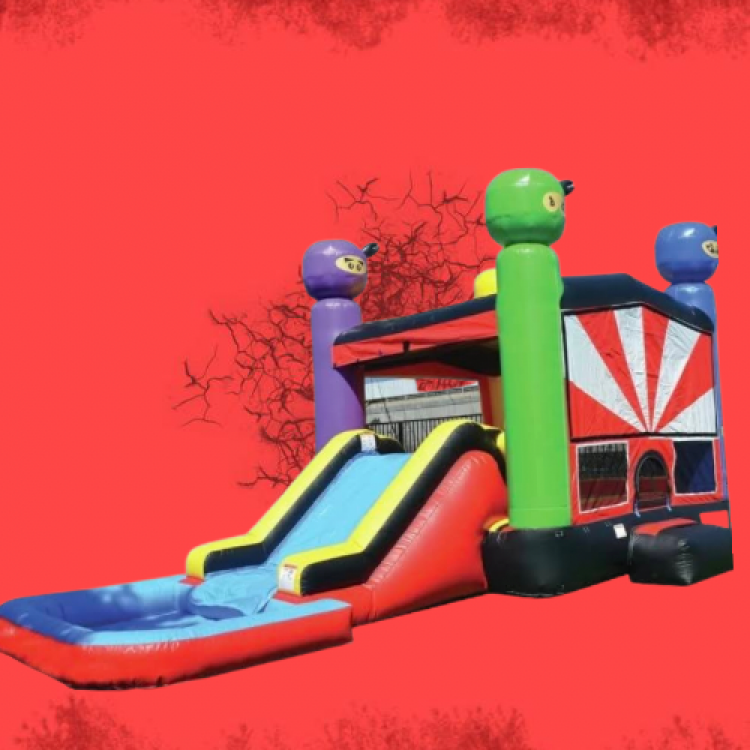 13x22 Ninja 3n1 bounce house with slide and pool rental
from $239.00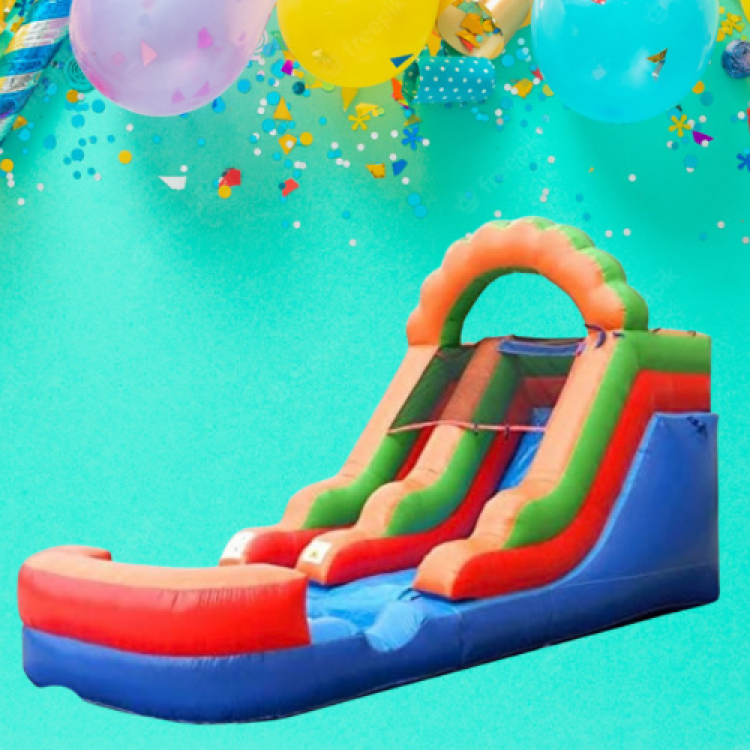 14x21 Any Occasion Waterslide rental
from $184.00
14x21 Princess Castle Waterslide rental
from $184.00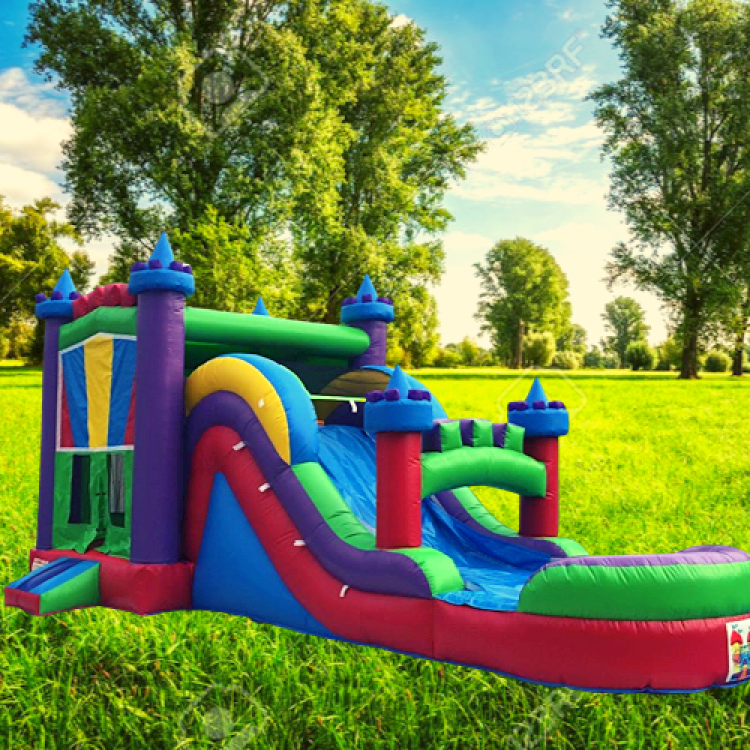 15x30 Q&A Royalty 3n1 bounce house with slide and pool renta
from $275.00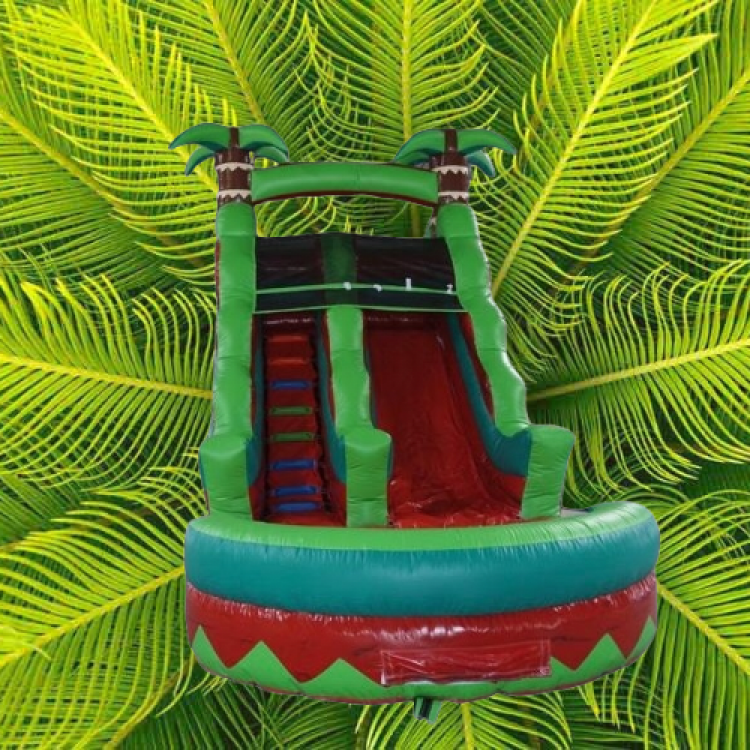 16ft Tropical Waterslide
from $259.00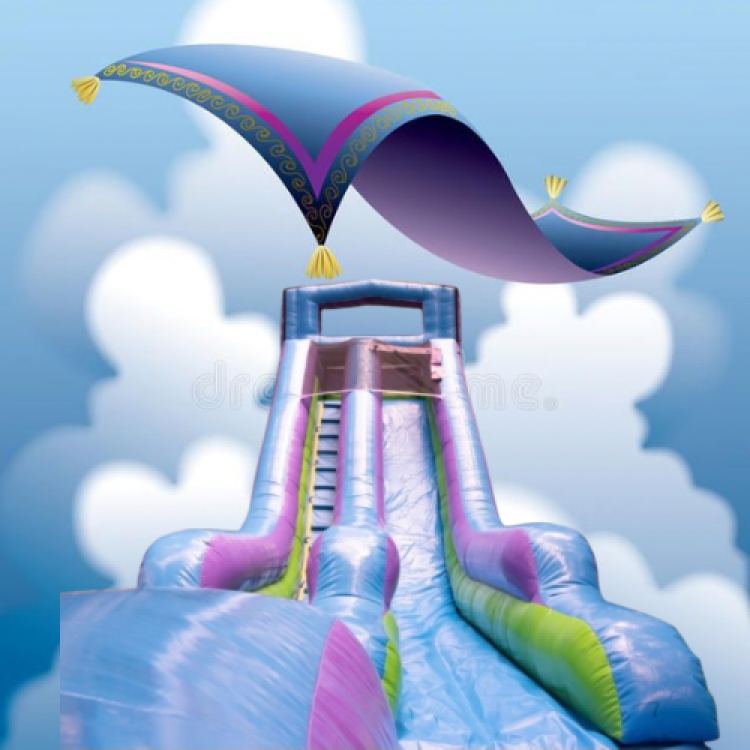 18x35 Aladdin's Magic Slide rental
from $339.00
18x35 Dolphin Slide
from $339.00
18x35 Dual Lane Blue Lagoon
from $389.00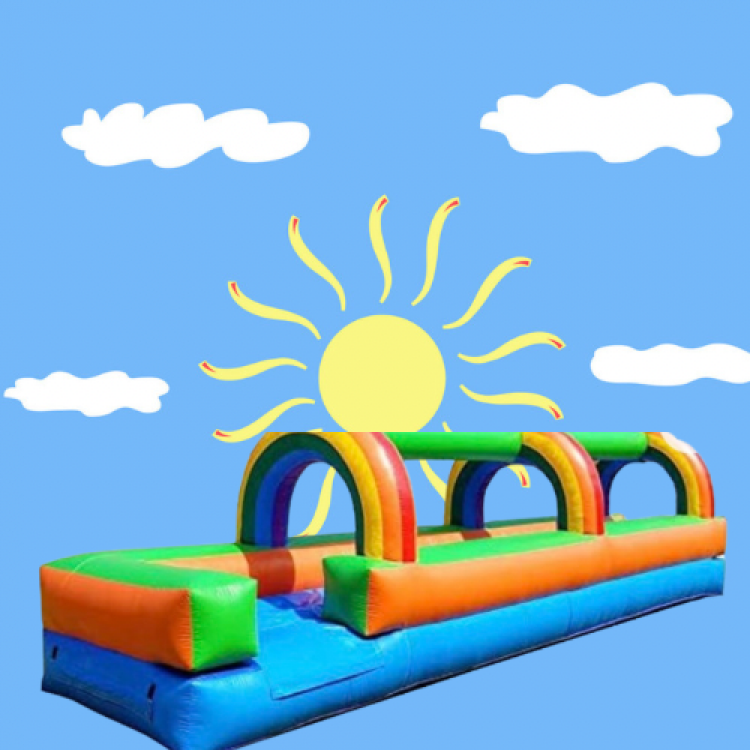 25ft Fun In The Sun Slip And Slide rental
from $199.00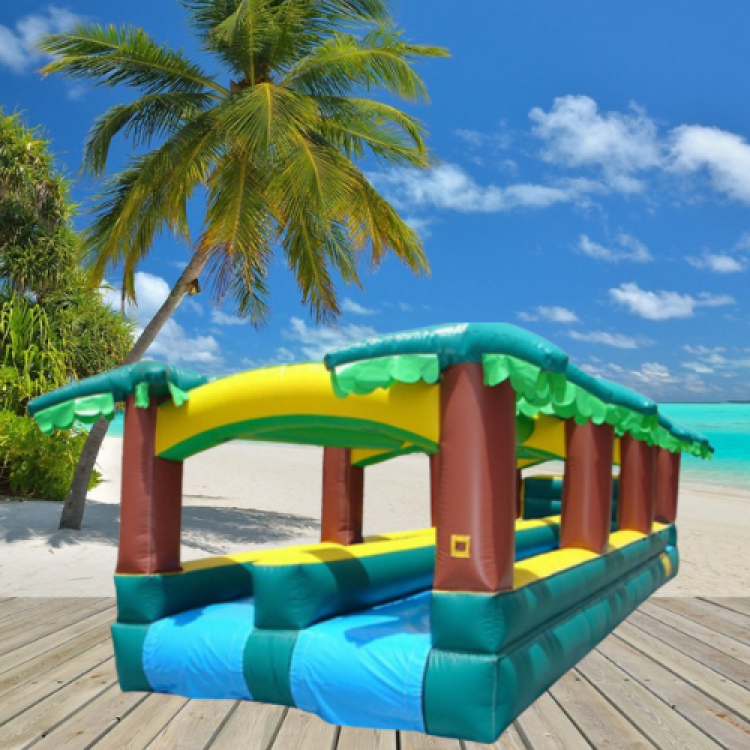 30ft dual Tropical Slip and Slide Rental
from $249.00